Laptop maintenance is something that most people are not aware of. It's practically silly as laptop repair is an essential part of knowledge for those who rely on laptops everywhere, for entire days on end. What is more mind boggling is that when it comes to laptop repairmen, people usually freak out because they don't know what to do at all. Personally, you have been using this laptop for ages and you should know every bit of information that is related to it. How can you now know information related to your laptop!? However, given the fact that the majority of people don't know how laptops are maintained and only know how to use machines like robots themselves, this guide will be an easy manual to getting your laptop repaired the right way.
1) Check all hardware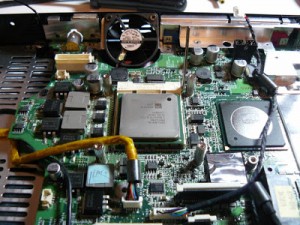 Hardware is the core basis of your laptop. These include the hard disk, which stores all your crucial memory such as those movies that you download to entertain yourself, the files that you have to work on for your job to be in safe hands as well as any other memories that you have stored in your laptop in the form of pictures. The hardware also includes RAM that runs your laptop efficiently as well as the core processor of you laptop that basically operates the entire laptop and makes it functional. Then, you check your CD-ROM if you have problems running disks on your laptop for instance. The battery is also an important gadget that is needed so you can run your laptop without any electricity needed. If any of these said functions are not working properly, now you know which type of hardware to look for if you want solutions.
2) Check all software

Software runs your computer windows. If even one important driver is missing from your laptop, your windows will not function the way it is meant to and this will cause you problems one way or the other. To check all software, you need to make sure that your windows is always up to date. If any software, other than the drivers, is causing a problem or malfunctioning, you need to go to the control panel of your windows, enter the add or remove programs section and reinstall whatever software you think is causing problems. If this doesn't work, take your laptop to the nearest repair centre and they will help you reinstall the software in a correct manner.
3) Last resort
If your laptop is still not working after following the first two steps, then you need to take your laptop to a local repair centre and get it fixed by professional who know what they're doing and what they are up against. It may take some time but they will definitely work on the laptop and fix it for you unless the laptop is not repairable at all.
If you want your laptop repaired on an urgent basis, look up BytesPC  for all your Computer repair needs and we will fix the laptop for you at relevant prices and with efficiency. Bytespc also does Macbook Pro repair and data recovery services in Singapore.