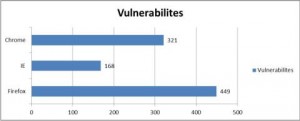 Not every computer is prone to viral invasions. A number of factors determine your computer's vulnerability to virus. When you use a browser to connect to the internet, it may automatically let in a virus, depending on the malware vulnerability of the browser. If your laptop gets heavily infected with the virus, it may fail to function properly, and you'll need the help of a laptop repair service to resume your activities. Considering this, it is not feasible to let viral invasions get the best of your laptop. Let it be Internet Explorer, Firefox or Google Chrome, each browser has its own vulnerabilities. Knowing the weak points of your browser, and setting up its security features will help to avoid any virus from infecting your PC and corrupting valuable data.
Cyber Security
Through internet, millions of computers are linked together, allowing information to pass from thousands of miles. During the exchange of emails, stray virus can also infect your computer. To avoid that, your browser must have an effective firewall. Older versions of Firefox and Internet Explorer did not have strong firewalls, making viral invasion very easy. Systems with Google chrome prior to 33.0.1750.154 were also exposed to the threat. To keep your computer safe from cyber crimes, upgrade your internet browsers to their latest versions to effectively block out the malicious software.
Memory Corruption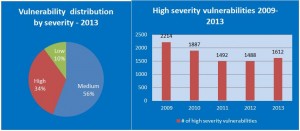 A study about the previous version of Mozilla Firefox revealed that it had several memory safety bugs, which cause corruption of the PC memory under certain circumstances, damaging the firewall and making your computer vulnerable to viral invasion. Computer repair will be the only solution to get the virus out of the system in such a case. In the new version, these bugs have been fixed and removed. However Internet explorer does not, welcome memory corruption bugs, and Google Chrome has also improved its firewall to keep unwanted malware from infecting the cache memory.
Windows Clipboard Vulnerability
It is a bad idea to store your passwords in a file on your computer. Windows clipboard is not secure for saving passwords and other sensitive information. Internet Explorer is known to be quite weak against viruses, when they attack the clipboard. Though, the latest version has tried to minimize this issue. As for Firefox and Chrome, if a virus is able to crack open their firewall to seep into your computer, it might also be able to read the stored passwords and information and use it to corrupt your PC. Even though laptop repair services will fix this issue, it is possible that the virus will leak the copied passwords on to the internet. To keep this from happening, upgrade your Internet Explorer to reduce its vulnerability.
Recommendations
Most viruses get transferred to your computer through online hacks. When you are not using the internet, go offline to keep random viruses from invading your PC. Always upgrade your browser when a new version launches and install updated antivirus so that you won't have to go for computer repair again. Upgrading doesn't take much time, and it avoids malicious software from infecting your PC and threatening your security.