In Singapore now, almost everyone has a laptop or notebook because it is so portable and you can carry it anywhere with you. Therefore, laptop notebook repairs are very common and accounts for most of our repair jobs. We know how irritating it can be when you just need your laptop to work and it doesn't. We are glad that you have found us, one of the leading Laptop and notebook repair company in Singapore. We also provide PC Computer repair, MacBook Pro repair and all kinds of computer repair services in Singapore.
Read on to find out how we can repair your laptop and bring it back to life.
How we can help in Repairing your Laptop or Notebook?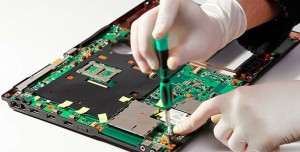 We have more than 10 years of experience in repairing all kinds of laptops, notebook, PC, Computers, etc, you name, we did it. We are therefore able to arrive at the right diagnosis for your laptop at the fastest time possible and of course proceed to solve your laptop or notebook problem.
We are able to strip the laptop down to find the root cause of the problem and to offer solutions on the steps you can take. We will never overcharge you more than what you need to pay for and will always discuss the laptop repair fee with you honestly before proceeding with any recommended solution.
For parts that require replacement, we will advise you on the price inclusive of the total repair cost before we proceed with any installation so you can be assured.
What are the different ways we can Repair Your Laptop or Notebook in Singapore?
On-site repair
After being contacted by you, we will schedule the best time to come down to your home to take a look at your laptop notebook. We will diagnose your laptop issue and try to fix it on the spot usually within an hour or two. You do not need to step out of your house.
Off-site Repair
Sometimes, the laptop repair job just needs more time or more specialized equipment to get it back up in totality. Therefore, we will propose to take it back to our workplace and let us work our magic before we deliver it back to you. You will be informed of the cost and the time frame of when we can deliver back your laptop and of course any progress in between.
What are the common reasons why you need us to Repair Your Laptop notebook?
There are several reasons why you need us to repair your laptop or notebook. Let us list some of the most common ones so you have an idea of what to expect. If your problem is not mentioned here, no worries, we are still able to solve it.
Hard disk crashed, laptop or notebook cannot start
The laptop disk drive comes in various forms, ranging from hard drives to solid state drives. Some are easy to replace while some may need more work to disassemble. No matter its' variation, we are able to replace it when the need arises.
Keyboard letters stuck
Some letters just don't seem to work no matter how you press them. We can help you replace your laptop keyboard with the most up-to-date model so you don't ever have to call us for Keyboard issues again.
LCD/LED Display cracked
Could you have dropped your precious laptop and as a result led to a damaged display. We provide replacement for all laptop and notebook LCD/ LED displays. We can look at your laptop model and purchase the right display to install it back to the main system.
Virus / Malwares
Are you suspecting that there is a virus lurking in the background or malware. There are many ways you could have gotten the bug either by surfing the internet or through email attachments. It's best to get it checked out fast so as not to compromise your privacy and security. We will do a comprehensive virus and malware scan, or reformat for you to rid of all bugs. We will then advise you on the appropriate antivirus software you can use to prevent such attacks again.
Overheating
Are you experiencing abnormal shutdowns or restarts on your laptop and realized that your laptop is too hot to touch? Well, it happens; using your laptop too long can lead to overheating and fan failure. Sometimes dust may accumulate between the fan and the heat sink area too, preventing the heat from escaping. We can diagnose such problem and advise you accordingly.
Batteries flat
After 2 to 3 years, it may seem that your laptop battery life gets used up very fast even though you have only just charged it. This is because of multiple cycles of charging and discharging. We will be able to provide you with the right battery for your laptop model.
Slow Performance, Software problems
Is your laptop running like a snail or not very responsive? It could be a hardware or software problem. Note that are many reasons why this can happen like software configuration, hardware installation, RAM (Random Access Memory) capacity, etc. We can diagnose the problem and not only solve it for

you but

only make sure you are guided not to let this happen again.
Data Recovery
Want to recover deleted data that you cannot seem to locate anymore. It's best to contact us immediately and stop all activities so that the files will not be re-written. We will do our very best to recover your lost material by using advanced recovery software. Note that data recovery services are also one of our fortes.

Why you should engage us for your Laptop Notebook Repair in Singapore?
With more than 10 years of experience in repairing all kinds of laptops and notebooks, we are sure to be able to solve your problem. From diagnostics to performance issues, there is entirely no problem too big or too small for us. We provide fast turnaround time so that your work will be the least disrupted. We serve our clients with integrity and always strive to deliver value.
If you have any questions, please feel free to fill out the contact form with your contact details and we will get back to you as soon as we can.