Computer performance is essential for every computer user and it is his duty to pay attention towards his computer's performance level as well as understand any changes that occur in the computer performance, especially deteriorated performance levels compared to earlier performance levels. Such monitoring helps in identifying harmful aspects that need to be corrected inside your PC or motherboard so that the system doesn't malfunction from excess overheating. Such cases could ruin the motherboard of a computer system and in turn, cause the system to stop working at all.
As well as overheating, other aspects that can cause harm to your computer's performance are viruses like spyware and malware as well as low disk space that can cause the hard drive to function improperly. The steps given in brief detail below will allow you to understand how you can keep your computer performance working effectively and how you can boost the performance through various ways.
1) Regular dust blowing procedures on system's mother board.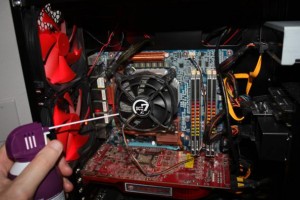 This method is the basic procedure used in most computer repair services so as to make sure that the system is clean and ready to function at given commands from the user. This procedure cleans up any dust that has gathered around the hard disk, ROM, ram or the processor itself as well as tiny ICU chips, which basically transfer the information from one juncture to the other, in full, processing whatever you input into the computer.
2) Add anti viruses for protection from viruses.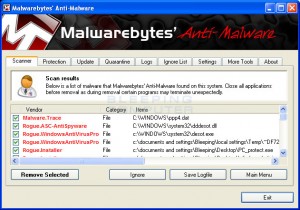 Viruses like malware and spyware usually access your system through downloaded files that are encoded with such software in order to ruin your operating system and invade technical areas of your computer. This decreases computer performance efficiently and this is one reason why your computer may begin to hang from time to time as well as fail to open files or browse as quick as it used to. Such methods are usually blocked, while a laptop repair is in process, by installing legit anti-virus software that quarantine and remove any detected malware or spyware for that matter. This, in turn, boosts computer performance to the same level as it used to be before the virus accessed the computer.
3) Update all drivers and firmware on your computer regularly.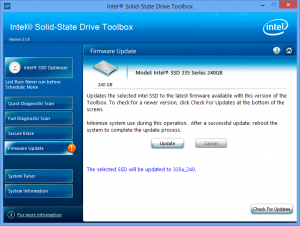 Updating firmware and device drivers is quite easy since their updating procedures are readily available and literally a click away from the control panel. This driver updates allow all your devices installed in the computer to provide as well as boost performance rather than decrease it. These software updates also allow old malware to become defunct and unless you don't have an anti-virus installed, no new viruses can access or corrupt your newly updated drivers.
If you are looking for someone for Computer repair and even MacBook Pro repair, contact BytesPC right away and let us solve your problem.