Computer windows are a major part of computer repair and without windows repair, a computer repairing procedure will never be successful as you will have no operating system to function on or work with.
Computer windows are extremely delicate and sensitive as a random file deletion can ruin or jeopardize entire computer operating procedures and end up ruining your computer for at least a couple of days. To overcome such a situation, this manual will help guide you through the basics about what it takes to maintain your windows and keep it away from malfunctioning.
1) Check daily updates

It is extremely essential that you check for daily updates in regard to your windows as these will update all drivers that come pre-installed with your original windows. This procedure helps in rectifying all old drivers and reducing the risk of a windows blackout or corrupted windows completely. This method also helps in achieving the goal of maintaining your computer efficiently and engaging in optimum processing speeds that will comfort you to the core.
2) Keep track of your firewall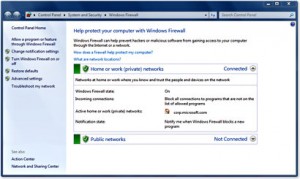 A windows firewall comes pre-installed with every windows that a user installs on his computer or laptop. The firewall enables you to avoid third party interferences and viral websites that could harm your windows as a whole. The firewall also helps maintain your computer properly by blocking interaction from unwanted pop ups, other computer users and reducing installed software activities on their own behalf.
3) Add Anti-Virus software and keep it updated

Anti-Virus software is of the utmost importance when it comes to computer protection as it is essentially a blockhead for any type of malware or spyware that may try to enter your windows through harmless files that you usually download from the internet. Installing an anti-virus also helps in reaffirming your windows from being overloaded with viruses such as Trojan horse and win32 applications that usually gain access to a computer from hardware like usb drives and flash drives as well as mobile phones and tablets. Updating an anti-virus will definitely make life easier for you as updated anti-virus software always upload and equip themselves with new coding and programming that enables them to effectively remove any advanced technological virus or manipulation seeding program that may have infiltrated your computer windows. With such software you can save on expensive computer repair, laptop repair and also data recovery services if data is damage.
BytesPC handles various kinds of computer repair services in Singapore so contact us now for a quote right away.