Maintaining a MacBook Pro is something that is usually as simple as maintaining a laptop or a PC for that matter. However, most laptops and PCs contain window as their primary operating system. The MacBook Pro, however, contains OS X as its primary operating system which is quite different from Windows. Window is a product of Microsoft while OS is a product of Apple Corporation. It also becomes difficult for a MacBook Pro to be maintained in terms of its operating system as the OS X receives very rare updates and this can become a problem for a MacBook Pro user. It becomes a problem since less updates mean less river updates and that means a change in performance laptops for the MacBook Pro over a short period of time. To get around this problem and avoid a MacBook Pro repair, follow the steps below and your MacBook Pro will be maintained without much problems.
1) Software and driver updates from the internet.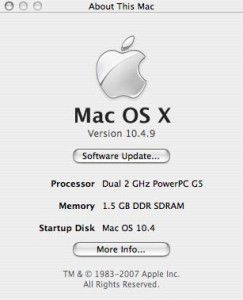 Although this method can cause problems if you download updates from unknown sites, it is a blessing if uploaded from genuine and well recognized sites. Downloading from unknown sites can carry viruses with them and ruin your MacBook Pro rather than maintain it. However, downloading these updates from legit sites allows you the privilege of updating your MacBook Pro's operating system from time to time and improving it more often than intended. This improvement not only maintains your MacBook Pro but also, at times, boosts the performance of your laptop. This also allows you to avoid being involved in some sort of MacBook Pro repair from time to time.
2) Install an anti-virus
Even though the MacBook Pro comes fully packed with an anti-virus from the Apple Corporation, it is wise to download and install additional anti-viruses on your MacBook Pro. This will allow you to avoid any laptop repair process by simply enhancing the security of your laptop from any sort of damaging internet virus. This also provides you with the opportunity to use your laptop at its optimum performance levels and maintain it for the long term without corrupting the Operating system of your laptop.
3) Disk Clean-up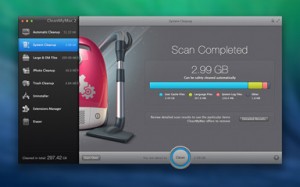 Disk clean-up for your MacBook Pro means that you'll be able to have more free space on your MacBook Pro hard disk which, in turn, means boosted levels of performance for your entire operating system. This not only improves your MacBook Pro's speed but it also includes more drastic rises in the performance of certain heavy software that would take a longer time to load and perform when the hard disk of your MacBook Pro is half full or near to being full.
These steps above will also avoid you from taking a trip to the Computer repair shop nearby and getting your MacBook Pro checked for money. Do the same at home, by yourself, and if you still have more questions related to MacBook Pro maintenance, be sure to visit BytesPC.