It will be really a frustrating experience when your computer, which is only a few years old consumes much time in performing basic operations. It can be disappointing to see once a super fast machine becoming so sluggish and crashes often making it necessary for you to visit data recovery services to get back your valuable data.
The reasons can be many, from simple software issues to more serious hardware malfunction. Let's have a closer look at them.
Software issues
A corrupted or damaged operating system can have great impact on the performance speed of your computer and it is the prime reason for unexpected system crashes. In addition, an operating system that is too old can make your system comparatively sluggish. In Most cases, updating or re-installing the OS at a computer repair center can solve the problem faster, but in certain occasions, the change in the speed can be insignificant. Also, regularly scan the system for malware and virus as these unwanted programs can misuse the system resources and affect the performance.
Common Hardware issues
Upgrading different computer hardware can help you to eliminate the sluggishness of the computer. The components that most commonly upgraded are:
RAM
RAM is one of the important components in the system that has great influence on the speed and performance. If the amount of memory installed in your system is low, it can affect the speed when running resource intensive applications. Adding more RAM and choosing faster modules, for instance, going from 70ns memory to 60ns can improve the performance speed of your system considerably. It is the quickest and cheapest upgrade to your computer compared to other hardware upgrades and can be carried out in a few minutes at any Computer repair or Laptop repair center.
Hard Drive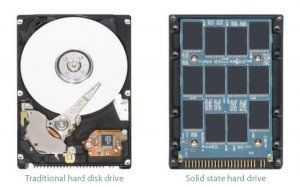 Though the size of the HDD has no direct link with the speed of the system, a fragmented disc can drastically slow down the overall performance. This may especially occur if you used to install and uninstall applications too often. In such cases, you can regain the speed by running the disc defragment tool periodically. In addition, upgrading the HDD with latest high RPM drives or new generation SSD can provide a big leap in the system performance. However, it is a job that requires professional expertise, so it is recommended to seek the service of a computer repair technician to perform this kind of hardware upgradation.
CPU
Replacing the CPU is another option and upgrading to a faster version of the current processor can greatly improve the performance. It is especially helpful to those who use processor intensive software, such as video and audio encoding and gaming. However, there can be potential compatibility issues, and you should be cautious to ensure that the motherboard supports the new processor. If you are not sure, consult your computer repair service provider to find the faster and compatible CPU for your computer. Besides, replacing CPU is a complex process and demands great set of technical skills, so assign the job to a trusted PC repair or Laptop repair professional.
Periodic Maintenance
Periodic and preventive maintenance can help you to keep your system in blazing speeds. It will keep all the connectors and contacts in good condition, ensuring better data transfer between different devices and drives. Proper dusting provides better efficiency to the CPU cooler, which in return improves the CPU performance and enhance its life expectancy by many folds.